Dave and Buster's, owner and operator of US-based entertainment venues, has reported positive financial results for the first quarter of 2019, ending May 5.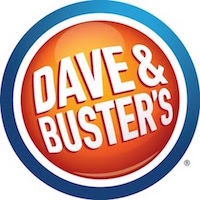 In comparison to the same period last year, total revenues increased 9.5 per cent to $363.6m from $332.2m. Comparable store sales decreased 0.3 per cent.
The company saw net income of $42.4m, or $1.13 per diluted share, compared to net income of $42.2m, or $1.04 per diluted share. EBITDA increased 3.2 per cent year-on-year to $88.9m from $86.1m, with adjusted EBITDA increasing 2.4 per cent to $98.2m from $95.9m.
"We delivered robust revenue and EPS growth and our new store performance remained strong, but comparable store sales were below expectations largely due to the Easter shift, which proved unfavourable this year. We are fully committed to executing on our four strategic priorities to strengthen the brand and remain focused on creating significant shareholder value over the long term," said Brian Jenkins, chief executive officer.