Having the right hardware and software is important, but equally so is the data it provides and being able to easily analyse it, said Coin Tech's Santiago Barbero at the IAAPA Expo recently.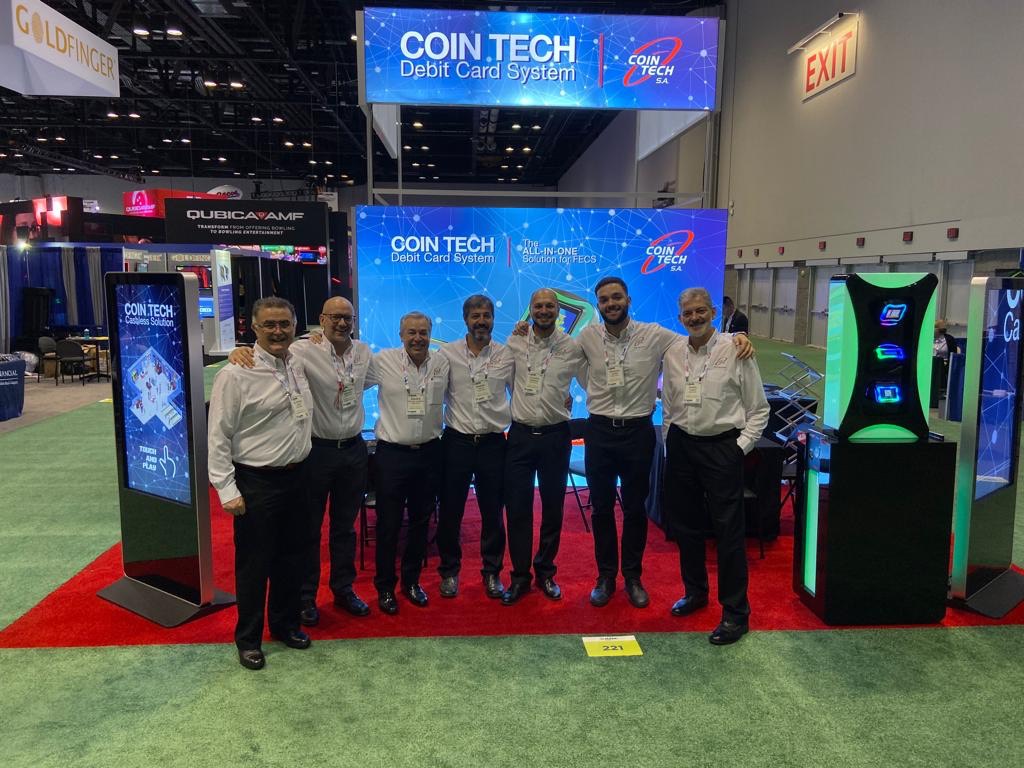 The Argentinian company's team was again at the Orlando event, showing off its range of cashless solutions and innovations and it reported a fruitful show, meeting not only all of its existing customers in the region but also making contact with a host of new global prospects.
International sales manager Barbero spoke of emerging technologies, an evolution from software as a service, known as SaaS, leaving behind all infrastructure (IaaS) or platforms (PasS). "We are working on a great cloud service for FEC operators, meaning they will spend less time and money on routine IT support and maintenance, freeing up their talent and resources to apply new technologies into their businesses.
"Our analytics vision is very simple: to allow anyone in the world, not just professional analysts, to be able to analyse any type of data from any data source," Barbero said.
Image: The Coin Tech team at IAAPA Expo