A thrilling new tourist attraction has launched in the mountains of Georgia.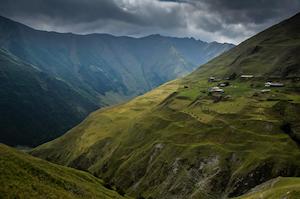 A diamond shaped bridge, hanging 240m above the Dashbashi Canyon, invites those brave enough to cycle across a zip-line suspended above the jaw-dropping landscape. Guests can also drink and enjoy the view at a multi-level bar.
Built by the Georgian-Israeli Kass Investment Group, the development cost €37m and took three years.
According to the owners, it is the longest and tallest free-hanging structure in the world, with panoramic views of the surrounding forest. The attraction is situated a two-hour drive from the capital of Tbilisi and features a giant swing and a hotel.