The cost of a clampdown on fixed-odds betting terminals in the UK is being exaggerated, new independent research suggests.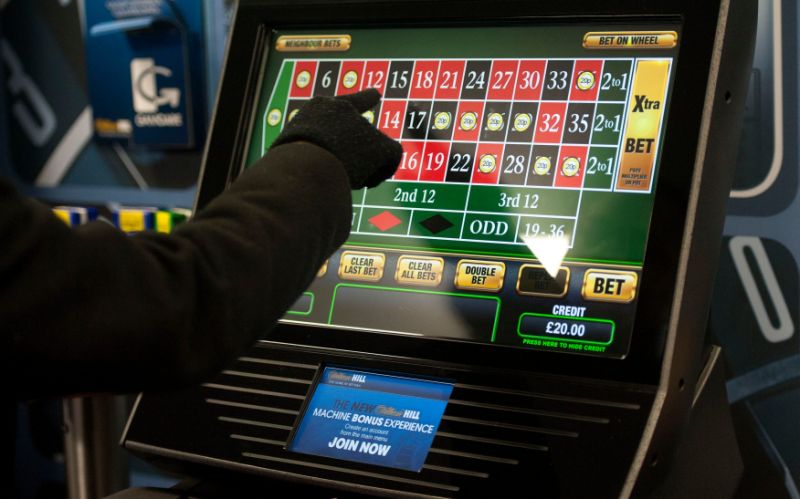 Analysis from the Centre for Economics and Business Research, commissioned by BACTA, the trade association representing the UK amusements sector, shows that the economic impact on bookmakers of lower FOBT stakes could be significantly less than existing estimates have suggested.
Its model projects that industry losses from a £2 stake could be up to 47 per cent lower than suggested by the government's initial impact assessment, with a £335m reduction in annual gross gambling yield to high street betting shops, against the government's estimate of £639m.
These figures could be offset when compared to the £210m which the report estimates as the fiscal cost of problem gambling associated with FOBTs once its impact on welfare services, work and housing issues and criminality have been taken into account.
Furthermore, it also found that there would be overall benefit to the economy should FOBT stakes be reduced to £2, with an estimated net increase of £45m to gross value added.
The research comes as a government consultation on proposed changes to FOBT stakes reaches its conclusion. In October, the Department for Culture, Media and Sport announced it would be considering options to reduce FOBT stakes, including reduction to a maximum £2 stake.
FOBTs, of which there are over 33,000 in betting shops across the UK, have come under widespread criticism for encouraging high-stakes gambling and exposing consumers to the risk of gambling harm. In 2015/6, there were over 230,000 individual sessions in which a user lost over £1,000. The current FOBT stake maximum of £100 is 50 times higher than that of other widely available gaming machines.
Problem gambling is estimated to cost the UK £1.2bn a year when its impact on wider social welfare is taken into account - including areas such as employment, mental health and financial stability. Recent Gambling Commission figures showed over 430,000 people within the UK are affected by problem gambling.
Organisations from the Church of England to 93 local authorities across the UK and the Royal Society for Public Health, have called for the government to order a reduction on FOBT stakes to £2.
John White, CEO of BACTA, said: "This research puts into clear perspective the true impact of a £2 stake on FOBTs on our economy and should provide comfort to bookmakers that doing the right thing and reducing the maximum stake on FOBTs to £2 will still leave them with plenty of profit to invest in their businesses.
"While there will be some cost to bookmakers from lower FOBT stakes, it is a necessary one to protect consumers from the everyday risk of gambling harm on the high street.
"The £100 stake on FOBTs is a dangerous anomaly in gambling regulation that the government has rightly chosen to address. We urge reduction to a £2 stake. That brings these machines in to line with the rest of the market and puts the needs of player protection first."
Oliver Hogan, director and chief economist at CEBR, added: "In undertaking its independent assessment, CEBR has sought to monetise a wider range of potential impacts of a policy of maximum stake reduction on B2 machines. It goes beyond the revenue losses that might be imposed on the current operators of B2 machines (mainly the licensed betting operators).
"We demonstrate that, under different assumptions that better reflect the profile, circumstances and likely behaviours of B2 players, the policy would be not nearly as detrimental to the LBOs as has been portrayed. In fact, there could even be a net boost to the economy and to employment if there is attrition from gambling and if the fall in demand for B2 leads to higher demand for more labour-intensive forms of gambling.
"Once the potential wider benefits to society that could be realised if a B2 stake reduction leads to a declining prevalence or severity of problem gambling, the case for the policy is even more favourable."