The plans for a major redevelopment of the most popular seaside holiday resort in the UK, Blackpool, have been released.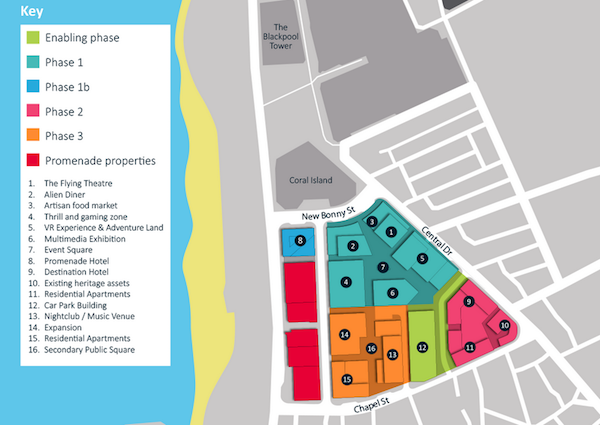 Blackpool Central will be a major construction, the first phase of which will cost £300m. Developers Nikal and Media Invest Entertainment will push the plans for phase one by the mid-2021.
A consultation period began this week for the Golden Mile project. First there will be a multi-storey car park for 1,300 vehicles and restoration of some existing heritage buildings, including the King Edward VII picture house that is Grade II-listed. It will become an artisan food hall, pub and hotel.
The overall plans for the site include an indoor theme park, flying theatre, interactive adventure land, diner with roller coaster service, VR experiences and an open-air sector for live entertainment, music concerts, light shows, sports events and markets. There will also be hotels and restaurants.
It is expected that the project will increase Blackpool's visitor level by 600,000 annually and increase the annual spend in the town by £75m.