Dubai's Amusement Services International has added the RFID solutions of Connect&GO to its portfolio.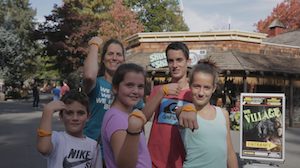 Signed earlier this year while attending the DEAL show, the agreement will see Connect&GO expand its penetration in the Middle East region with its RFID solutions for access control, cashless payments and experiential activations designed specifically for the amusement park and leisure entertainment industry being made available to ASI's clients.
"We are very proud of our partnership with ASI. To have our solutions and our brand represented by such a major player in the region shows a huge vote of confidence in our products," said Anthony Palermo, CEO of Connect&GO.
"We are indeed pleased to partner with Connect&GO to develop unique solutions for exclusive consumer experiences and thus increase secondary revenue streams for our customers. We have been on the lookout for a reliable RFID based technology partner who can enable us to deliver experiential features to any leisure and entertainment facility from security and tracking solutions to driving footfall via event activations and cross promotion. In Connect&GO we have found a brilliant partner who has many innovative solutions that can be tailor-made to suit the needs of a specific operation," said Prakash Vivekanand, managing director of ASI.
This partnership is part of a strategic move forward for Connect&GO. The Canadian firm recently signed a major ski resort contract for the 2019 winter season and recently deployed its Parkpass connected-experience solution at multiple amusement parks including Six Flags in Montreal, Canada, Canobie Lake Park near Boston, US and Jungle Island in Miami, US.