Entries have come in from all over the Middle East for the region's first leisure attractions "Oscars," to be awarded at a gala dinner at the Ritz Carlton in Dubai on April 10.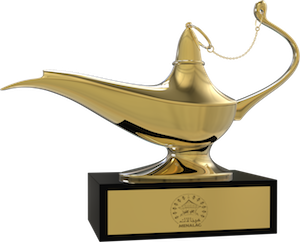 The awards night will co-incide with the DEAL trade show being held in the city at the same time and therefore many leaders of the international community will be in town.
The team of independent judges are now examining the entries, that are reported to have come in from "several Middle East countries" and which involve some of the region's most ambitious and elaborate projects, both in the FEC industry and in theme parks and visitor attractions.
The results will be compiled by an independent audit firm and short lists will be made up with the winners announced on the night. They will receive a trophy in the shape of an Aladdin's Lamp. The event has been organised by the Middle East trade organisation, MENALAC.