The continued resurgence of arcade games and LBVR is making an impact at the normally consumer focused E3 show in Los Angeles, US.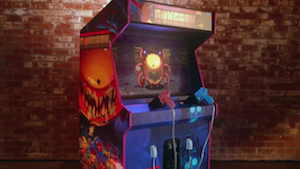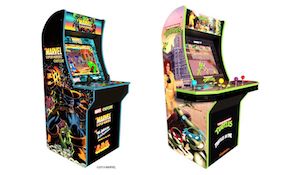 Underway and due to run until June 13, the event has already seen a number of releases and announcements.
US indie game publisher Devolver Digital has announced a light gun shooter for arcades. Based on its successful Enter the Gungeon game, Enter the Gungeon: House of the Gundead will be made available to operators in 2020.
Following on from yesterday's UK activity for Arcade1Up and its consumer market three-quarter scale cabinet replicas, the outfit has released its latest reproductions. Marvel Super Heroes will feature three games: Marvel Super Heroes, X-Men Children of the Atom and The Punisher. The first four-player cabinet the company has produced will house Teenage Mutant Ninja Turtles and the sequel, Turtles in Time.
German VR purveyor Hologate is also debuting it's World of Tanks VR game and hosting a 4vs4 esports event, pitching two teams against each other on two separate Hologate platforms.