The historic Clacton Pier in the coastal town of Clacton-on-Sea in Essex, England has undergone refurbishment work from amusements services specialists, E-Service.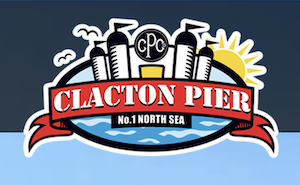 The bulk of the refurb work was centred on the pier's change machines, which E-Service assisted with.
Owner of the pier, Eliot Ball, said: "Clacton Pier has been a long-standing customer of E-Service and we are proud of the valued working relationship we have with them.
"Currently E-Service is undertaking a schedule of works to fully refurbish our entire estate of Thomas Change Machines and we are extremely pleased with the results to date.
"The refurbishment of these important components of our operation is extremely thorough and the machines are being returned to us in a 'as new' condition, bespoke to our needs.
"We have been working with E-Service to add contactless payment to all of our cash change machines in recent years and their supply and install service is of great benefit to us. We have seen encouraging uptake and will continue to ensure all cash changers are fitted with Nayax units through E-Service."
Clacton Pier has also placed an order for several 3004e Thomas Change Machines, which the team were impressed by after viewing at 2023's EAG.
"We look forward to receiving these machines at the pier," said Ball. "The E-Service team offer a reliable, good service and always have a flexible approach to working within our needs and requirements."
"We are really pleased to work with a forward-thinking organisation such as Clacton Pier and value their support," says Mike Clokie, managing director of E-Service. "Our scheme of works refurbishing, updating and providing our new 3004e change machines ensures that customers at the pier have the flexibility to pay to play in a way most convenient to them.
"In addition, by reusing as many of the existing change machines as we can, in particular the heavy-duty metal cabinets, it ensures that this is an affordable and environmentally friendly solution to Clacton Pier's needs."