A huge new cinema and entertainment complex has opened in Mississauga, near Ontario, Canada.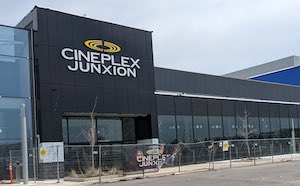 Cineplex Junxion Erin MIlls has six screens and the 45,000sq.ft location also offers video games, dining, a bar and live performances, reports insuaga.com.
The venue has a 170-seat restaurant with a menu including includes sandwiches, fries, burgers and pizza and a bar serving wine, beer and cocktails including.
People are welcome to just play games and have a bite as there is no entry fee and you don't have to see a film.
Cineplex operates over 170 cinemas and location-based entertainment venues across Canada and this is the second Junxion location with the first opening in Winnipeg in December 2022.