The speculation surrounding potential organisational changes at Sega have culminated in a statement released today which includes news that Sega Amusements Europe is to become Sega Amusements International, which will effectively expand its activities to all parts of the globe outside of Japan.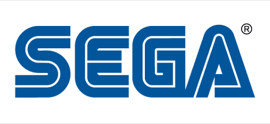 The new company, SAI, remains a wholly-owned subsidiary of Sega Interactive, a division of Sega Sammy Holdings. The old Sega Amusements Europe had a territory consisting of Europe, the Middle East and Africa, plus Russia and the Americas. Now it will take care of the whole world except for Japan itself.
The official release said: "By leveraging the company's strengths in innovation, creativity and research and development, SAI is already looking forward to producing a range of products tailored for these new markets. Dedicated R&D teams based in the UK and US will be headed by senior game producer Ogasawara, renowned for the development of Transformers and Let's Go Jungle, who will be based in the UK."
The company's headquarters will remain in London, as it is seen as a central timezone for international coverage. Current COO Paul Williams will become the new CEO of SAI. "We are extremely optimistic about the future for the entire out-of-home entertainment industry," said Williams.
"The chance to grow into these new markets presents us with exciting opportunities we fully intend to maximise."