Design work is progressing on the proposed new Cartoon Network-themed attraction in Kuwait by local FEC operator Future Kid.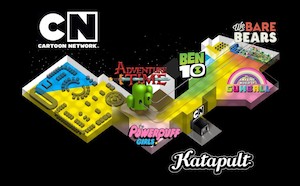 The Kuwaiti company has the rights to Turner's Cartoon Network and is now deeply in the planning stages with UK company Katapult.
The bid was won by Katapult, a company that has worked in the past with Warner Bros, Dreamworks and Madame Tussauds.
It is expected that the new Future Kid attraction will be operating early in the new year on a 32,000-plus square feet site. It will feature the leading Cartoon Network characters including Ben 10, Gumball and the Powerpuff Girls