The new circus-inspired family entertainment centre in the Creactive series of venues opened by the famous Cirque du Soleil will go into Canada for the first time this year.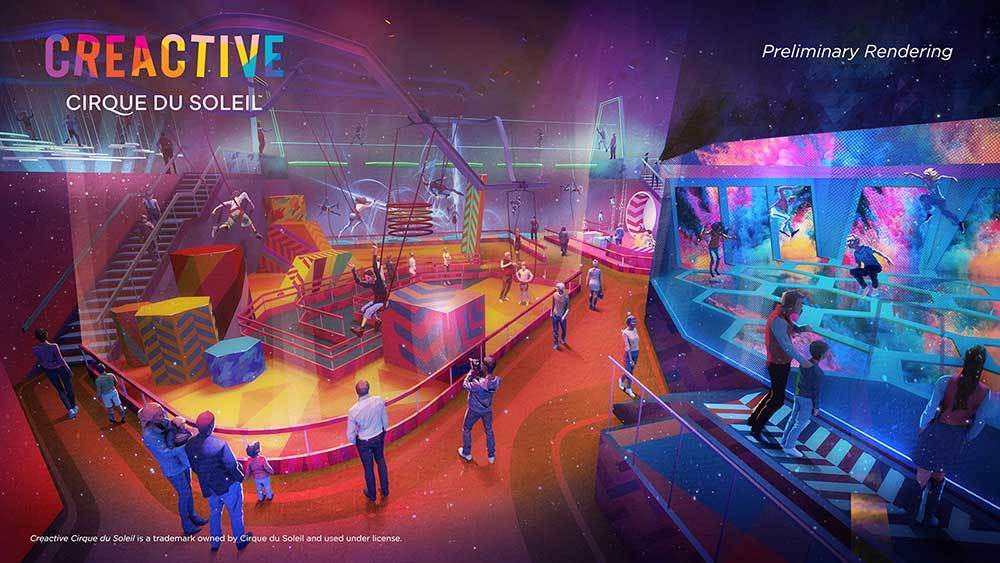 The company has not yet indicated a date for the new concept but it is understood that it will be in the Vaughan Mills outlet shopping mall in Toronto.
It will, as its name suggests, be an activity-based location with bungee jumping, aerial park, trampolines, mask designing, juggling, a circus track and many other activities.
The theory is to enter the retailtainment market, offering families a unique experience of participation in the circus concept. The concept is specially designed by the famous acrobatic displays company for retail locations as part of the changing face of retail centres and entertainment locations worldwide.
Developers want to find entertainment experiences that may attract shoppers with the promise of immersive family fun, to help combat the decline in mall traffic. Fresh anchors are needed beyond the traditional family entertainment centres.
Upmarket cinemas are seen as one fresh anchor; others group together restaurants and adult-bars-cum-arcades. The Canadian venture by Cirque du Soleil will cover 24,000sq.ft and others are planned for about the same dimensions.
Cirque du Soleil has gone into partnership with the major Ivanhoé Cambridge, the real estate company, for the first project. The Toronto project is an extension of the Cirque du Soleil offering at Club Med, the holiday resort group, in the Dominican Republic and in France, but taken on a stage further.