Spanish synthetic ice rinks manufacturer Unreal Ice Rinks has added a new line to its products – bumper cars that will operate on both synthetic and real ice.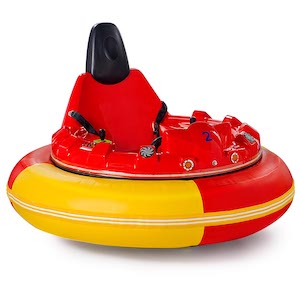 Capable of being used both indoors and outside, the Ice Bumper Cars come with remote controls and are built into inflatable PVC tubes.
Complying with all relevant safety standards, there are both adult and children's versions. The adult car has a diameter of 1.8 metres and will move at a maximum of 10 km/h, operating from a 12-volt battery that will give it six to seven hours of use.
The company, based in Seville, has been in business for over 10 years and has carried out installations of synthetic ice venues in 74 countries.