A tenpin bowling centre is planned for Stockport, the town close to Manchester in England.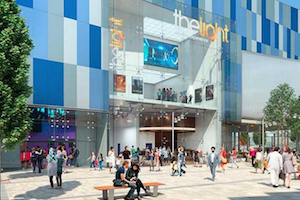 The Light Cinemas wants to open a venue with 10 lanes.
It will also have a retro arcade using up some of a vacant units still empty at the centre as part of a £45m regeneration plan that was started four years ago and now has a range of up-market restaurants, a gym and car park.
The bowling centre and arcade will be built in an extended foyer area with café bar on the ground floor.