Belgium-based attractions company BoldMove has released a new indoor concept, Houba World.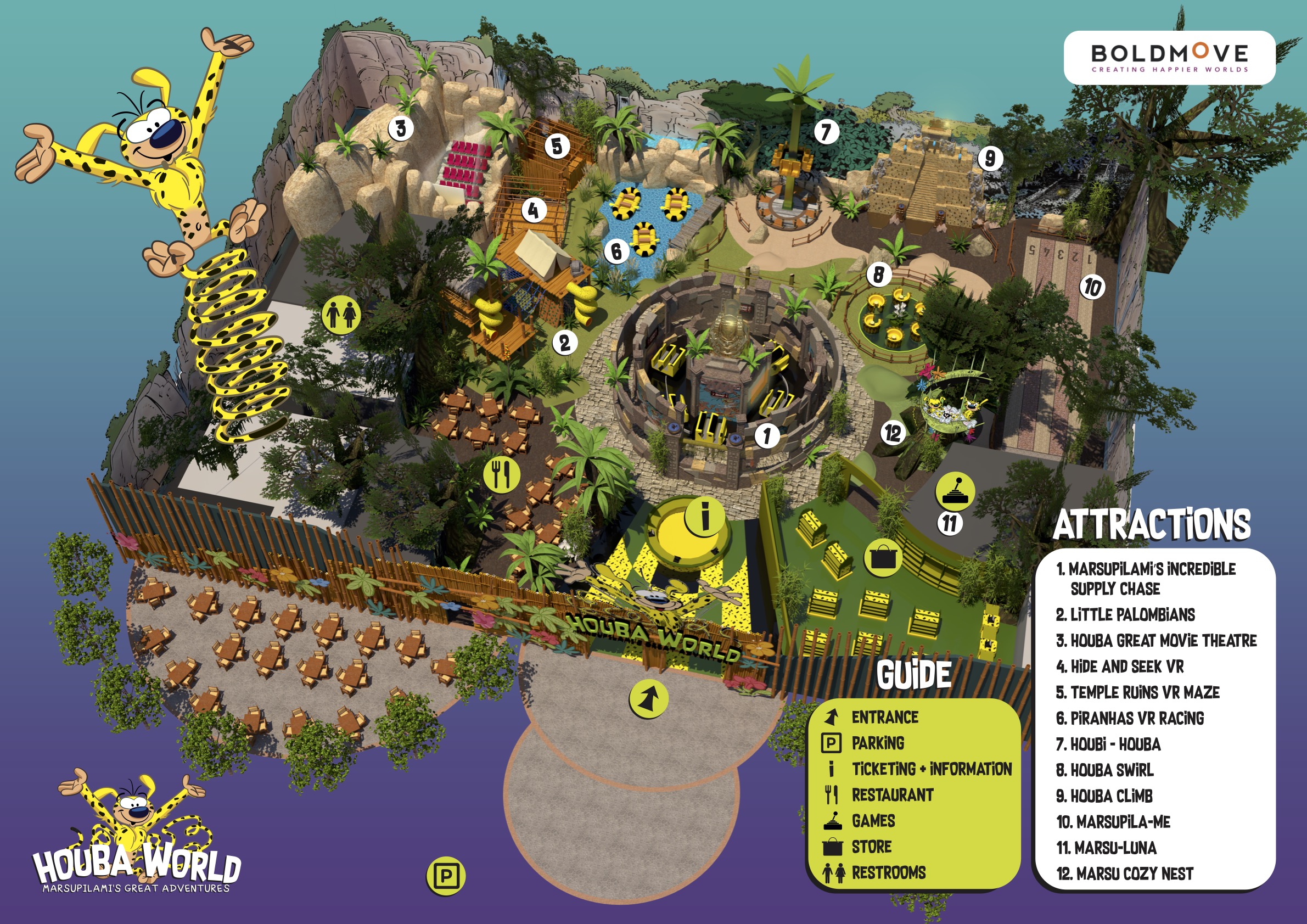 Also named Marsupilami's Great Adventures, the project has been developed in close co-operation with the creative team at Mediatoon Licensing, part of the French and Belgian Media Participations Group. Mediatoon manages the IP of many famous cartoon characters such as Spirou, Lucky Luke and Marsupilami.
BoldMove chose the Marsupilami brand to develop a concept for an immersive indoor entertainment centre, including a range of media-based attractions.
The master plan shows 3,000sq.m of park with a BoldMove Smash & Reload dark ride with adjusted game-play and suitable temple theming. In a suitable décor of tropical forest, 15 attractions can be situated alongside a themed restaurant and huge retail area with merchandising items. It has been designed in such a way that it provides the throughput and capacity to match the initial investment recurrent upgrades.
Said Jerome Leclercq, CEO at Mediatoon Licensing: "The IP is already a great success in merchandising, with 50 partners and more than 500 products available. BoldMove is helping to dive further into the location-based entertainment world, bringing the characters closer to the people."
BoldMove CEO Benoit Cornet said: "Houba World merges three dimensions that are part of our DNA: quality, creativity and respect. We have created a happy themed world as an indoor park, with fun attractions around the dark ride and enhanced with AR and VR technologies."