A new facility in Adelaide, Australia, that will house a couple of BMX clubs, is on course to open in 2021.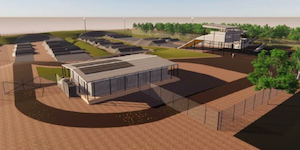 The Cove BMX and Happy Valley BMX clubs will call the Sam Willoughby BMX Facility home before the end of this year.
The new facility, named after the Olympic rider, will contain a Union Cycliste Internationale (UCI) track with five and eight metre start hills, clubroom, car park and provision for a future pump track.
With construction beginning earlier this year, the Sam Willoughby BMX Facility is due to open at some point in Q4 2021.