While many operators blame social media for some of the industry's ills, others, like Funstation, are embracing it.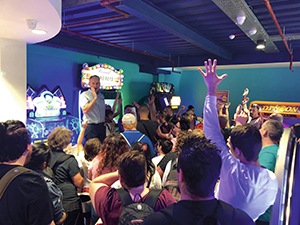 THE names Angel and Crystal are not exactly household names as far as the coin-op industry is concerned, but for 1.83 million people worldwide they certainly are. The pair behind the YouTube channel Plush Time Wins held a meet and greet event in London late last year and Dan Snook spoke to arcade management consultant Toby na Nakhorn to find out more.
UK FEC chain Funstation used its Shepherd's Bush location in the W12 shopping centre to host the event, which saw hundreds of players coming from all over the country. Those at the back of the queue to meet Angel and Crystal waited for more than three hours to get the chance to chat, take photos and eventually play games with their social media heroes.