BANDAI NAMCO Amusement Europe, distribution partners for the location-based virtual reality provider, AI Solve, said the partnership continues to be a success.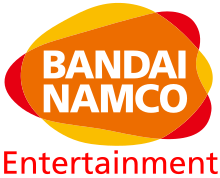 The VR company's offering, We Play VR, comprises a glass-walled maze with a compact footprint. The player wears a VR mask and backpack and is free to move around the unit – while selected sequences from the games are shown from the player's perspective on an outside screen.
Matthew Bradley, VR project manager at BNAE, said: "AI Solve, as one of the leading companies within the VR industry, believes in the same approach as us here at BANDAI NAMCO Amusement Europe with regards to virtual reality within FECs. AI Solve's location-based VR modular system WePlayVR has been a great success, with even more exciting products lined up for release this year. We're looking forward to continuing to work alongside AI Solve to provide affordable, accessible and stunningly immersive location-based Virtual Reality products."
The first title Mayan Adventure sees the player search for a lost golden monkey statue hidden within a mysterious Mayan ruin, guarded by a serpent god. After donning the VR headset, explorers descend into a virtual world filled with twists and tunnels. A virtual flaming torch is carried by the player and the mission has to be completed before the flame burns out.
In the second title, Alien Invasion, shown at EAG 2018, players must try to defend a nuclear reactor from the attack of aliens and complete some fun puzzles along the way.