The largest water sports facility in the region could soon be opening in Bahrain on land at Salman Town, on the country's northern coast.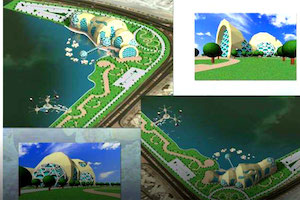 The local authority at Salman is developing a new maritime centre, to include scuba diving school, sailing, fishing, a marina, aquarium, restaurants and aquaculture facilities.
Contact has already been made with international investors to support the centre project which should be going out to tender in the next few months.
It is part of the Bahraini drive to attract more tourists to the country and will fit with plans to develop marinas on the south coast, plus an eco-friendly underwater theme park at Muharraq. That is the project that will include a submerged Boeing 747 jet plane as an artificial reef.
Image courtesy of Trade Arabia