The tourist and attractions industry in Bahrain is burgeoning, according to reports.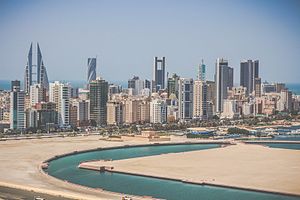 The country's tourist industry benefited from a 3.1per cent increase in visitors to 3.2m in the first quarter of the year, says the CEO of the Bahrain Tourism and Exhibitions Authority, Shaikh Khaled bin Humood Al Khalifa.
Bahrain is working to improve the country's tourism infrastructure and has 22 new hotels scheduled to open in the next four years while five-star hotel occupancy has risen 53 per cent and four-star up 46 per cent in the quarter.
Tourists spent an average of 3.3 nights each in the country and their expenditure increased by 3.1 per cent. The country's second airport will open within the next 15 years and will be operational by 2034.
Meanwhile the Bahrain metro project is moving ahead. Studies are focusing on the way to build a world-class rail network in the kingdom to be operational by 2023 at a cost of around US$2bn.