UK trade association BACTA has embarked on one of the most intensive programmes of political engagement in its recent history initiating three high profile events in the course of a week.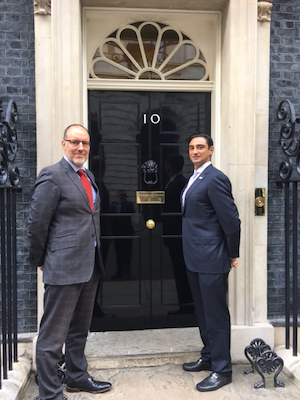 On September 19, a BACTA delegation comprising the current president Gabi Stergides, former president Jason Frost and chief executive John White, attended a meeting at Downing Street with Alex Martin, advisor on economic affairs at the Number 10 Policy Unit. The meeting provided a valuable opportunity for the BACTA delegation to explain the association's broader thinking around its triennial submission concerning stake and prize levels for B3, Category C and Category D, as well as its recommendations for the creation of a new B5 category of games.
Also high on BACTA's agenda were the social responsibility and economic implications of the various fixed-odds betting terminals stake levels allegedly under consideration by the government and reported in the national press.
 

Tuesday's meeting will be followed by a high-level appearance at the Labour party conference in Brighton. On September 25, chief executive White will appear alongside Tom Watson, MP, deputy leader of the Labour party, at a fringe event organised by the Institute for Public Policy Research, the UK's leading progressive thinktank. White will be part of a panel debating the economic benefits of social responsibility.
The following day, Brighton Palace Pier, the UK's most popular free admission tourist attraction, will be the venue for a BACTA-organised "Fish & Chips & Beer" lobbying event that will feature MPs, political advisers and journalists.
 
Reflecting on the programme, Stergides said: "Part of the role of a trade association is to represent its members through political engagement at the highest level. Our meeting in Downing Street enabled us to progress our arguments regarding social responsibility, underline our industry's contribution to the national as well as to numerous regional economies and correct the inaccuracies and spurious mathematics being quoted in the press by some consultants.
"We are looking forward to taking BACTA's strong arguments to the Labour party conference and hosting our guests on a seaside icon which is such a compelling case study for the success of amusement-led attractions."