The UK trade association, BACTA, has announced the first recipients of the President's Community Awards, an initiative by BACTA president Gabi Stergides. The first winners are Tony Glanville of RLMS and Vanda Osinska of Bell-Fruit.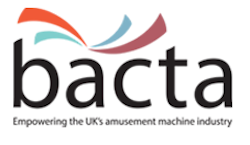 The awards are for work by industry people in their local and regional communities. Glanville, managing director at RLMS, and his wife, Sarah, had raised £48,000 with each of them completing 10,000-mile running and cycling ventures. They raised money for Rays of Sunshine, BACTA's chosen charity partner, which grants wishes to children with serious or life-threatening illness.
Osinska, who is about to retire after 35 years in the industry, is recognised for her work organising the BACTA Summer Ball, which raises large amounts for a number of charities.