The global amusement park market is expected to post a CAGR of over eight per cent during the period 2018-2022, according to a report by market research company Technavio.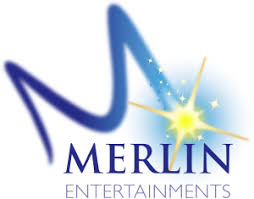 The report identifies a growing number of visiting "baby boomers," the generation that was born in the period from 1946-1964.
The rise in the number of baby-boomer visitors is likely to drive the growth of the global amusement park market, with those parks offer expensive and thrilling rides.
The report projects the increase in the number of visiting baby boomers will drive the demand for 4D rides, giant rides and challenging roller coasters. This will fuel the growth of the global amusement park market during the forecast period.
It also highlights the rise in popularity of Internet of Things-enabled theme parks as one of the key emerging trends in the global amusement park market.
"Increase in international tourism expenditure and investments in high-thrill roller coasters are two major factors that are driving the growth of the market. The tourism industry offers advantages such as revenue regeneration and job opportunities," said a senior analyst at Technavio.
"The additional revenue earned from international tourism is used for infrastructure development. Therefore, the increased expenditure on international tourism will drive the growth of the global amusement park."