At EAG International in London next week, Aztec Coin will be presenting Storm's digital gaming machine Fireball, having been appointed the exclusive distributor for the nine-game compendium.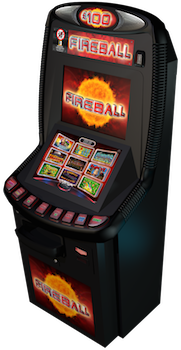 Fireball is available in two cabinets, the Horizon, which will be making its debut at ExCeL, and the Paragon TT.
"The product represents an excellent return on investment and we now have substantial figures over a decent length of time," the company said. "This is a product we strongly believe in and it's an essential purchase for any single-site operator or arcade looking for a product that is versatile, cheap, reliable and, above all else, profitable and current."
EAG International is taking place at London's ExCeL on January 12-14.