Trampoline Park Demographics and Data, a study by Roller, has found that 35 per cent of trampoline customers are aged from six to 10 years old, with the most frequent age being nine.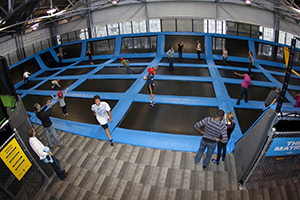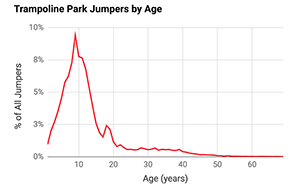 Eleven to 15-year-olds were the second highest age group, representing 26 per cent of all jumpers, with toddlers (one to five-year-olds) coming in third at 13 per cent.
The early to mid-2000s saw the emergence of the first dedicated trampoline parks and the sector has grown steadily since. Today, there are around 1,500 trampoline parks globally, with many more family entertainment centres being set up in neighbourhoods around the world at a rapid pace.
"What's more, the trend is also taking hold with a broader range of participants that are keen for fun ways to keep fit, or just get a healthy dose of physical activity. With this in mind, many trampoline parks now offer activities and experiences that cater to the needs of a broader demographic, including dodgeball tournaments, rock-climbing, ninja courses, laser tag and other social events," the report said.