The Jungle Adventure Play centre in Moreton Bay, Queensland, is primed to offer further activities for children.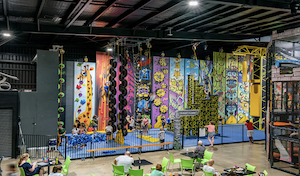 This week marked the beginning of the first term of the play centre's Junior Programme, co-created with occupational therapists, and meant to encourage children's independence and confidence and as well as an active lifestyle.
The Moreton Bay area is a popular destination for FECs and other active entertainment, with locations such as Bounce Australia, Laserzone and Delta Force Paintball Petrie offering heaps of fun for all ages.
Jungle Adventure Play will be expanding to an as-yet-unknown new location, with the development plans for this new venue submitted earlier this month, according to The Courier-Mail.