An Australian virtual reality system is to open the largest multiplayer free-road VR arenas in the US. They will be in Philadelphia and Boston.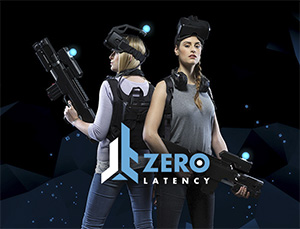 Zero Latency from Melbourne, a pioneer in VR, is powering the arenas. The company has other locations on four continents. The US end is in the hands of MindTrek, a new venture formed by three businessmen that has signed a deal with Zero Latency to open a string of arenas in the eastern states.
The trio, all with experience in FECs, will open the first location in Woburn, Massachusetts, close to Boston, this summer and the second location in Marlborough later in the year. An arena will also open in Philadelphia before the end of the year.
The Zero Latency system enables teams of players to play simultaneously in a huge warehouse-sized space. As many as six players can freely explore the hyper-realistic game environments. The locations in Massachusetts will be configured to cover 2,000sq.ft in each of two arenas or use the entire area as one.