A net loss of A$35.8m (€22.7m) has been recorded by Village Roadshow, parent company VRG Holdco, of Australia.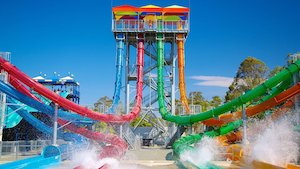 The group holds a wide-ranging portfolio of theme parks and cinemas and has been badly hit by the pandemic in the 2020/21 financial year.
For the year to June 30, the group suffered "intermittent closures of the cinema operations and disruptions to global release dates of major film titles."
The group had EBITDA of A$36.9m. It was acquired by BGH in August of 2020, prior to which it reported a net loss of A$117.4m for 2019/20, the final year in which the business was a public company.
The company has a variety of attractions, including Topgolf venues, Wet 'n' Wild Las Vegas, cinemas, film distribution royalties, Warner Bros Movie World and SeaWorld.