Active esports experiences are now being brought to leisure venues by ValoLeague and ValoApp.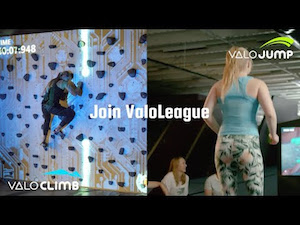 Valo Motion said it is launching ValoLeague and ValoApp to organize global competitions across ValoClimb and ValoJump devices.
The range of tournaments are designed to seek out the best competitors in augmented climbing walls and trampoline games.
There are real-time leader boards and competitions, seasonal events to boost excitement and generate repeat visits, access to new game releases and information about competition status.