Creative Works, in partnership with MajorMega, has launched a brand new attendant-free product, SpongeBob Squarepants 2 Player VR Arcade Game.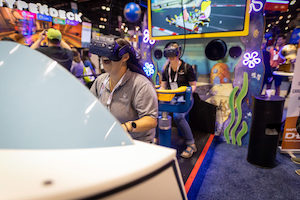 Boasted as the "perfect new attendant-free product" that will "generate strong revenue," by the company, the unit requires just 80sq.ft. of space.
Some of its features include swipe card integration.
Creative Works emphasise the unattended nature of the game, given struggles with staffing shortages in the industry.