One of the last great characters of the UK industry's early AWP years, Arthur Thomas, died in a Cardiff nursing home on January 13.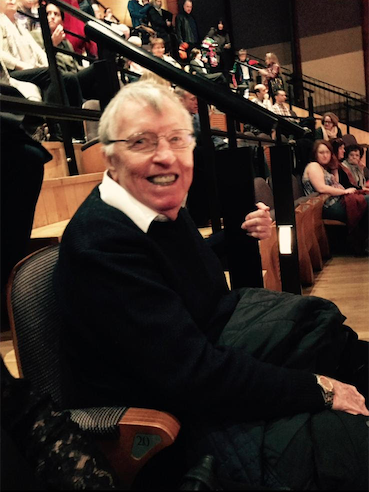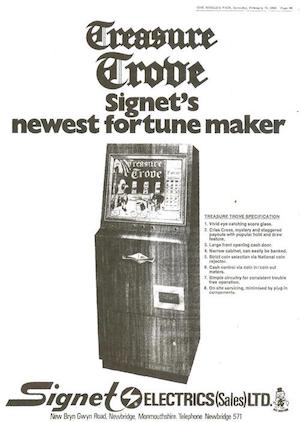 Arthur, who was 85, had suffered a long illness with cancer but, according to the few people who had managed to talk with him in the past few weeks due to the pandemic restrictions in Wales, he retained his satanic humour until the last.
Starting with Signet in in around 1970, Arthur went on to head up a number of leading AWP factories in the great days of the AWP business in Wales, where much of the industry had its roots.
After Signet, he was with Thesis, Gemini, Gowerpoint, AET Games and ran his own development company.
Arthur died in Penylan Nursing Home, in Cardiff, where he had been for several weeks, having moved there from hospital. Arthur's wife, Sonia, passed away only two weeks before Arthur, just before Christmas. They have a daughter, Jemma. No funeral details are yet to hand but, under Welsh Government restrictions, numbers will be severely limited.
Paul McCarthy, ex-Terarose and an old friend of Arthur, told us: "He was just the same, right to the end, cracking jokes. I spoke with him on his daughter's phone and he said: 'If we get cut off, Paul, I will phone you back from hell.' That was the kind of person Arthur was, an irrepressible character. He was one of the last great characters from our era in the AWP industry."
David Snook of InterGame said: "This is very sad for me and for the industry, not just in Wales but in the whole of the UK and in some other countries, too, where Arthur was well known.
"I could fill pages with stories of Arthur Thomas. He was a great friend…he even opened up his Key Club in Cardiff on one night in 1982 to host my stag party for my friends in South Wales. He dragged me into a team cobbled together of Welsh guys to play rugby against an England team. That would be in the 1970s, and both sides fielded guys who went on to become legends in the industry. I got Coin Slot to put up a cup for the international matches and we played them several times, only losing once when the English brought a bent ref and then stole the cup.
"Life in the industry in those days was great fun and Arthur was one of its kings. But he was also a very shrewd observer of trends and tastes and would spend hours sitting in a pub watching people play his games. He also talked to them in great depth and found out what people wanted. He developed many great ideas, including the each-way nudge feature, I think.
"I hope that I can get a place at his funeral. It is only fitting that I should pay respects to a truly great character in our industry – and a great friend."
Anyone in the industry with memories of Arthur are invited to share them on these pages.
David Orton, Reel Control: "This is very sad. Arthur Thomas was one of the very great characters of our industry. He will be sorely missed."
David Gershlick, Metrocoin: "Very sorry to hear the sad news on the passing of Arthur who was a great Welsh character of which I have many happy memories, even the famous arm wrestle if you remember? His contribution to the amusement trade industry was enormous and out of the top draw in representing the South Wales manufacturers."
Ray Wells: "So sad about Arthur. I came into this industry in 1963 and I recall Arthur coming into the industry in the 1970s. At that time, I had a 1000-plus machine operation from the Humber to the Tyne with offices in Hull, Leeds and Sunderland. Arthur had just joined Signet and came up to Hull to sell me Signet machines - they were very good and I used them in my operation. "In the 1960s, I also had the amusement and gaming equipment on the Hull to Gothenburg ferry. Then, when North Sea Ferries started the Hull to Rotterdam service, I installed machines on those ships, traveling to Rotterdam on a regular basis. Eventually, Holland was allowed fruit machines into their bars, so I started a Dutch operation, living in Rotterdam three nights a week. Wanting good reliable equipment, I asked Arthur and John 'Smokey Joe' Evans to make me a machine for the Dutch market. They came up with a remodel of a UK machine that looked like a jukebox with a glass front.
"The three of us took it to Hommerson amusements in Den Hague, meeting up with Mary Openshaw, the Belgium-based journalist of Coin Slot. The machine looked great with its glass panels and an order was placed, much to Arthur and John's delight. It was also agreed that two of their engineers would go to the Cardiff factory for training. When one of the engineers came to look at the machine, he asked if the glass was strong enough to 'stop a Dutch wooden clog.' Arthur, always the top salesman, said none had been broken in the UK, giving it a big kick. Result: Arthur put his foot through the front glass, shattering it. He did not know this was only a prototype for the Dutch market and John Evens had put in a printed piece of normal glass, not the laminated glass from a UK manufactured machine. Result: 'sale cancelled.' However, eventually Hommerson did become the Dutch distributer, sending engineers to Cardiff for training.
"I have many, many stories like that, some I can tell and others will stay as a memory of a great guy!"
Steve Jewell: "Having served in the coin-op industry for nearly 50 years, just retired, it's very sad to hear of Arthur's passing. Although not a person I had direct dealings with, I did know of his name. I started in the industry with JR Harvey in 1969 (Phonographic Hire) when mechanical AWPs were the mainstay. However, once we started getting electro mechanical machines from Thesis, Ace, Signet, etc, it was a change for the better. We seemed to have hundreds: Thesis Midnight City, Ace Super Monte Carlo, Thesis Golden Mile, etc. The 1970s saw Wales as a major supplier of electro mechanicals - Thesis, JPM, Ace, to name just three. Arthur was a name synonymous with our industry. My condolences go to his family and friends."
Freddy Bailey: "Sorry to hear about Arthur, he was a real character in the good old days of the industry, when everything was not just about business. There was a great cameradery among the characters that built the AWP section of the industry. Sadly, most of them have left us but, like Arthur Thomas, they will be remembered by the few of us old timers that were around at the time. Just last week I bought a machine that was built by Arthur Thomas" (see above for a flyer of his Safari model, taken from The World's Fair, 1969).
Hans Bierrum: "I have just read and been entertained by the story about Arthur. It was lovely to read the comments from people like Ray Wells, David Gershlick and others. Lets hope this covid is over sooner rather than later and we can get back to some sense of normality."