Popular FEC company Arena Sports has unveiled a new location in Issaquah, near Seattle.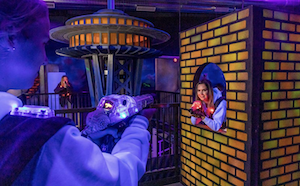 The latest offering from Arena Sports opened January 19, offering a range of fun from an arcade to escape rooms and an inflatable fun zone to visitors.
Don Crowe, CEO and owner of the new attraction, said: "We are thrilled to provide one-of-a-kind experiences and unforgettable memories for our guests. We look forward to joining the Issaquah community and hope to be a part of their next celebration, date night out, or friends' gathering."
Arena Sports has two other Seattle locations, in SoDo and Magnuson Park, and two other FECs situated in the state of Washington, at Mill Creek and Redmond.
F&B refreshments are available through the venue's own restaurant and bar.