A report has shown the UK amusements and low stake gaming industry contributes close to £2bn to the UK GDP.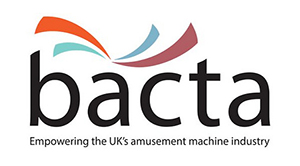 It also supports the employment of 34,000 people and pays some £270m of machines games duty and machine VAT. This is according to economic impact research conducted by PricewaterhouseCoopers on behalf of BACTA.
Using analytical tables provided by the Office for National Statistics, the industry contribution to UK GDP has been calculated at £1.9bn, a figure which BACTA CEO John White believes reflects the status and importance of the industry on the national stage.
He said: "Essentially, PwC has created an economic census of the business which demonstrates that amusements is a very serious industry indeed and one that contributes substantially to the well being of UK plc. This substantial body of work is part of our challenge agenda which is designed to help BACTA members navigate social, economic lifestyle and demographic changes."
The research was commissioned in response to the UK government's statement in 2015 that there is insufficient evidence to warrant reducing the maximum permitted stake on a B2 machines, or fixed-odds betting terminals, in betting shops from £100 per 20-second spin, if registered with the bookmaker, or £50 if not registered.
The economic modeling undertaken by PwC has also been deployed as evidence to support BACTA's triennial submission. The economic case for the creation of a new category, B5, the numbers of which would be limited to 10 per cent of a venue total, would result in an uplift in revenue of £117m, a total economic contribution of more than £165m and a further increase in machine taxes payable to the exchequer in excess of £25m.