A new amusement park is to open on a huge oil rig in Saudi Arabia.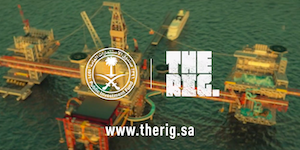 Located in the Arabian Gulf, The Rig - as it's simply known - will be home to three hotels, 11 restaurants, and a variety of rides, live shows and water sports.
Also featured on the platform, which spans 150,000sq.m, will be bungee, board and base-jumping, rock-climbing activities and berths for 50 yachts.
The exact location has not yet been revealed, but most of Saudi Arabia's offshore oil rigs are in the sea off the coastal city of Dammam.
The project is part of the Saudi Arabia Public Investment Fund's 2021-25 strategy and it has not revealed whether the construction will be from scratch or the conversation of an existing rig.