High Score Arcades is to open a venue inside the Brunel Shopping Centre, Swindon.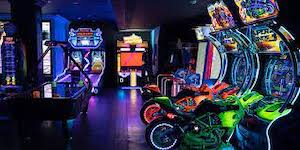 The arcade will have an entry fee to get in for an hour, reports the Swindon Advertiser, but once inside all the games will be free to play within that time.
High Score Arcades currently has three other venues at Newbury, Farnborough and Southampton.
The company's website states its Newbury arcade "has more than 60 games from classics including Space Invaders and PAC-man to pinball, sports games and the newest arcade fun."
While no details about the Swindon venue have been released, its other sites are cash free and tickets need to be booked in advance. They are open Fridays from 4pm to 8pm and weekends from 10am to 8pm. They are also open seven days a week during school holidays and on bank holidays.