The third FEC operated by the offshoot company of US airline, Allegiant Air, is set for Fort Wayne, Indiana.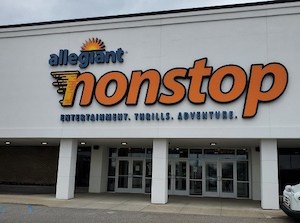 Following the opening of venues in Utah and Michigan, the company has rebranded and changed its name from G4CE (pronounced G-Force).
The new location will include include go-karts, laser tag and a virtual reality experience along with a restaurant and arcade.
Allegiant Nonstop is part of a diversified travel and leisure company that started in the airline business in 1999. Its portfolio now sees it developing a new resort on Florida's Gulf Coast, golf courses and FECs.
The scheduled opening date for the Fort Wayne venue is not currently known.