The world of the video game owes much to Alan Stone, who died last Friday after a long illness, aged 71.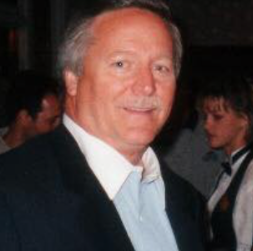 Stone, for much of his life based in Seattle, US, but latterly in California, was instrumental in bringing Japanese video games such as Donkey Kong into the US and subsequently to the rest of the world.
He teamed up with Ron Judy to make contact with Nintendo in its formative years and to bring the first Nintendo coin-operated games across the Pacific, eventually building a huge business for the Japanese company, which was later to branch out into home computers and introduce huge hits including Mario Brothers.
Stone and his partner formed Far East Video in the very early days of Nintendo, to market the games to bars, arcades, hotel lounges and pizza parlours. They were immensely successful and quickly followed the patterns set by Taito's Space Invaders.
By 1982, Donkey Kong had sold 60,000 units in the US alone. He became vice-president of Nintendo of America, which he co-founded. They also became closely involved in the early years and development of the Nintendo Family Computer that saw the introduction of the Mario Brothers series of games.
Nintendo gradually moved closer to the home games business, but it retained its affiliation to the coin-operated product with an early compendium upright cabinet containing the company's games, which kept Stone as a frequent visitor to the London ATEI show well into the 1980s. That game was Play Choice 10 that went into the European market and around 2,000 were sold.
Personally, Al Stone was to move on in the industry, joining a succession of multi-media companies and start-up ventures that he helped to get going and then moved to new challenges. He is as well known for his days at Sega as he was for helping to get Nintendo going.
He was president and CEO at Sega Entertainment for 10 years up to 2004, then joined the board of GPlay 2004-6 followed by becoming chairman and CEO at 10-plus Entertainment until 2009. In 2008 he also joined the board of Raging River and throughout most of those appointments he was on the Board of Advisors of Platinum Studios.
As recently as May 2013, Stone was still active in the industry, joining the board of Nanotech Entertainment, a US entertainment development company and was to become COO early in 2014.
He was married twice, with a daughter, Christi from his first marriage and he had one grandson, Harper. He leaves his partner, Darlene, a relationship that dates back to the early 1980s.
Since his death was announced, dozens of appreciative messages about Stone had been published on various social media sites.
An old friend, Michael Green, from UDC in the UK, led the tributes: "It was with great sadness that I read that Alan Stone, one of my oldest and best friends has died.
"He had bravely fought that terrible disease, yet throughout all maintained his dignity and humour. We became friends when he was running Nintendo!and we became the UK distributor. He was a businessman with the highest integrity and the finest business ethic. He went on to do a magnificent job as president of Sega USA.
"He built up so many friendships over the years that have endured till today. Hilary and I had so many great times with Al and Darlene that we will always treasure. The industry has not lost a good man, it has lost a giant. We will never forget you Al, and our heartfelt condolences to Darlene."
Green's was only one of many tributes that have flowed in from all over the world.