For the fifth year in succession, Majed Al Hokair, chairman of Al Hokair Group, opened SEA Expo in Riyadh, Saudi Arabia.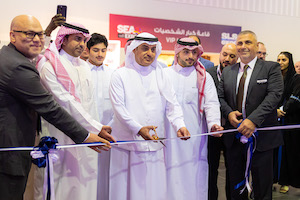 At the opening ceremony he gave a speech that shed light on how the kingdom can open the doors to the world of entertainment to become the main entertainment hub in the Middle East.
Majed Al Hokair said: "The show has reached an advanced stage and has become competitive with international exhibitions, whether in the region or globally, through the multiplicity and diversity of participation and the involvement of digital technology in entertainment with the presence of visitors taking part in conferences with rich sessions in all disciplines.
"We hope that the exhibition will contribute to making a shift in the entertainment industry in Saudi Arabia."
Al Hokair Group is a platinum sponsor and an exhibitor in SEA.