Young children are easily able to adapt to new games technology, discovers Mike Dawber.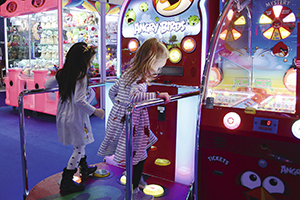 Kids' entertainment used to be a fairly simple concept. A few slides and ball pits for the toddlers and some basic activity games for the older children. Those traditional concepts are still popular and always will be, but the children's entertainment sector is changing just as much, if not more, than any other sector in the entertainment industry, both in terms of adapting to new technology and catering to changing demands.
A measure of the increasing importance placed on the kids' entertainment sector in the industry can be seen in that ATRAX, the exhibition for attractions, parks and recreational activities, held in Istanbul, Turkey, will expand its segment for playgrounds and physical activities for the 2024 edition.
Read the full article in the November issue of InterGame
To receive every print and digital issue of InterGame, subscribe here