Future Markets Insights has estimated Africa's adventure tourism market at US$112m as of 2022.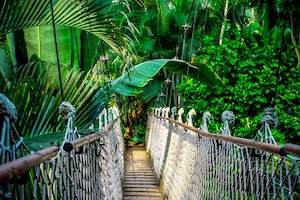 This market is also projected by FMI to reach $130m by 2032, at a CAGR of 8.3% from 2022.
Factors such as an "increase in government initiatives to promote tourism", "a rise in international travel to Africa", "growing interest in adventure sports" and the introduction of "for-profit adventure tourism goods" are cited by FMI to be responsible for this growth.
Other insights from the study are that land-based activities, such as hiking and wildlife tours, are the most popular type of activities in Africa adventure tourism, that the age group of 20-30 is most likely to partake in this area, and that the accessibility of "soft adventures" prove to be the most popular with tourists.