Abu Dhabi's ailing hospitality sector has had a boost from its government, reducing fees on tourism-related projects. It is also aimed at increasing the number of visitors to the emirate.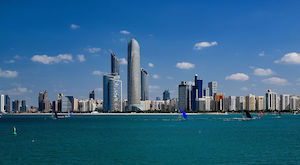 This week the Department of Culture and Tourism announced that tourism fees would be cut from 6 per cent to 3.5 per cent, followed by a reduction in municipal fees from 4 per cent to 2 per cent. At the same time the fees for a room in an hotel would be reduced from 15 dirhams to 10.
The emirate is attempting to move its economy away from its dependence upon oil and tourism is one of the preferred options. The emirate already has the Warner Bros theme park, and the Ferrari World park, plus water parks and FECs at Yas Island. Other attractions include the Guggenheim and Zayed National museums under construction.
Last year the emirate had 10m hotel guests. This is well below that of its neighbour, Dubai, with 15.9m. Now Abu Dhabi is planning a major investment in attracting tourists and marketing itself.