The world's largest entertainment destination is a manifestation of Saudi Arabia's determination to evolve, reports Dan Snook.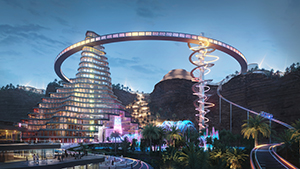 IT is a time of great change in Saudi Arabia. Societal and economic reforms that only years ago would have been scoffed at are now not only realities, but huge shifts that are comfortably progressing.
The 334sq.m entertainment giga-project, Qiddiya, is just one of dozens of very real concepts that are all designed to help achieve this change. The reasons why so much is being invested in such colossal change stems back to 1979.