The FEC concept is being refined in Russia by companies like ADG.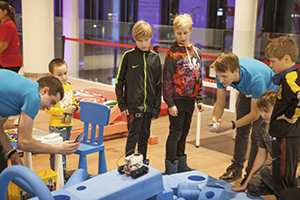 WITH the shutting down of the Russian gambling industry a few years ago, many locations became empty and some of them were converted into amusement halls with hundreds of video games.
With competition from the casinos out of the way – reduced to an existence in six dedicated regions of the country with very few licences issued – the new FECs would logically have provided more innocent fun for the average Russian. That did not quite work out.
Read the full article in the February issue of InterGame
To receive every print and digital issue of InterGame, subscribe here