CenterEdge Software, a leading provider of point-of-sale, online sales and reservations and ticketing systems for entertainment and recreation facilities, is celebrating its 15th anniversary serving the amusement, entertainment and FEC industries.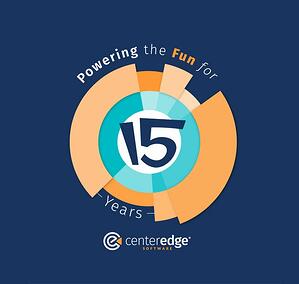 "For the past 15 years our team has kept a keen eye on the evolving tech trends of consumers in order to help clients keep pace and grow," said Marcus Mayer, CEO at CenterEdge. "With that said, we always strive to put our clients - and teammates - first. As they grow, we grow.
"Without the dedication and commitment of our team members and the support of our clients, we would not have been able to reach such a milestone. Thank you for 15 years!" Operating out of Roxboro, North Carolina, US, since 2004, CenterEdge has endeavoured to redefine the successful operation of family entertainment centres, trampoline parks, water parks, amusement parks and specialty attractions.