Games incorporating an element of escape are as popular as ever, with laser tag, escape rooms and mazes fascinating guests across the world - Lee Wild takes a look at what operators need to know.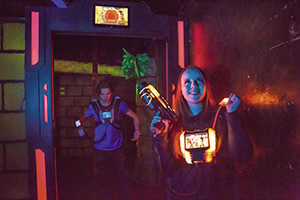 There's nothing quite like the feeling that escaping can give you. Many attractions and games build-in the concept of escape to generate tension and give the attraction a defined end point. It works successfully in laser tag arenas, escape rooms and mazes all across the globe, with players flocking in huge numbers to take on the physical experience for themselves.
The perfect antidote to an increasingly digital world, escape games bring friends and families together in a location-based experience that simply cannot be replicated anywhere else.
Read the full article in the September issue of InterGame
To receive every print and digital issue of InterGame, subscribe here