Virtual reality has never looked as promising, following a decade of technological advancements, writes Ian Donegan.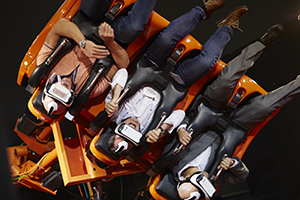 IT has come and gone a number of times but the people presently creating virtual reality games are convinced that its time has finally arrived.
The resounding proclamation from the industry is that "the technology has finally caught up." While Oculus and HTC Vive have shown a lot of promise in home gaming, the commercial market is a very different one with a number of big players eager to make their mark.
Read the full article in the July issue of InterGame