New ideas keep things fresh for the industry.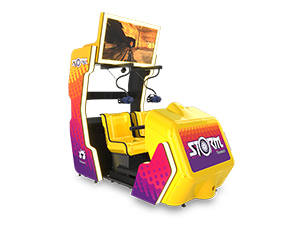 TO the casual enjoyer of family entertainment centres (FECs) and seaside arcades, the latest technology and innovations in the amusements industry may be an intriguing topic. Those classic seaside arcades often feature games and machines that have stood the test of time and rarely break new ground, but there is a plethora of experiences that have been brought into the modern era – and they are not hard to find.
Some are a bit more obvious, like bowling centres that now embrace augmented (AR) and mixed reality (MR) experiences, ranging from digital overlays that can transform the traditional game of bowling entirely, with extra bells and whistles like score multipliers, to lobbing on a VR headset and playing a few frames in an entirely digital space.
Read the full article in the August issue of InterGame
To receive every print and digital issue of InterGame, subscribe here