The range of banknote counting machines from Gauselmann in Germany has been expanded to include a compact device, the Kisan K2.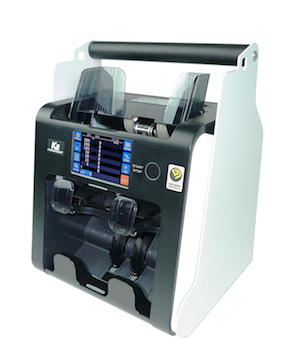 Bills are checked for authenticity, value and are counted and sorted.
The Kisan K2 is fitted with advanced software and powerful sensors to detect counterfeits. The count speed is high, reaching 1,200 bills per minute.
It has been certified by the European Central Bank for its authenticity check.