Crystal Display Systems, a leading global supplier of open-frame industrial gaming and casino monitors, has added more halo and curved LCD monitors to its range.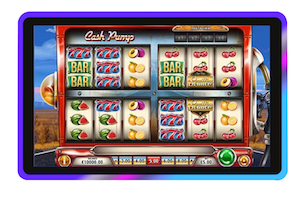 As well as the standard low cost and reliable gaming monitors, CDS is well known in the market for offering niche displays such as transparent, square, stretched, circular, button deck, etc.
In addition to this unusual range, CDS has also announced the incorporation of LED halo monitors and sleek, curved LCD monitors for the casino industry. Both products are available with 10-point PCAP touch interaction and add thepizazz that is often sought after in gaming applications.
LED halo display monitors offer something a little different - the screens have an LED lighting strip around the edge allowing for a glow effect, attracting attention to the screen. The RGB LEDs can be controlled via remote control to allow flexibility and colour chasing effects. Unlike many competitors' products the LEDs are mounted on a rigid PCB (no adhesive strips) and have no hotspots or dark corners.
Curved monitors can create exciting opportunities for casino slot machines, entertainment kiosks and more. The CDS curved monitor allow users to escape square/rectangular monitors and enter the world of advanced curved displays, creating even more elaborate looking machines.
CDS has an ever-expanding range of curved options including J and C curves. In addition to this, the CDS curved gaming and casino monitors have wide viewing angles, optional 5mm tempered glass and optional 10-point PCAP touch.
CDS technical director Tony Large said: "The introduction of deep curved profile and halo edge lit displays creates excellent opportunities for casino, gaming and slot machines, industrial and entertainment kiosks, as well as retail displays and digital signage. The two ranges have so much to offer and are highly versatile to suit any application and, if not, we can customise them for you."